Zhejiang HELI Refrigeration Equipment Co., Ltd
Contact person:
Tom Lv: 0086-17857186687
TOM-HELI@helizl.com
Tel:86-579-89015335

Fax: 86-579-88211313
skype: homelive2008
Address: No. 3, Nanqiao North Road, Lanjiang Street, Lanxi City, Zhejiang Province
Code:321112
website:www.helizl.com
Minus 60 Degree ultra-low temperature tuna preservation box
(Hits:)
Origin
Author
Add Time2017-03-25
Ultra-low temperature tuna is the fishing of tuna for a short time, in the return, storage, distribution and terminal storage of all links, tuna are in -55 ℃ deep frozen state. Thawed after the general red or dark red (some white stripes), although the shades of color shades, but natural luster. After thawing can smell the unique flavor of tuna, fresh and refreshing meat, flexible, the entrance that is, ultra-low temperature tuna retains the original high-protein tuna, high unsaturated fatty acids and trace elements such as nutrients. Tuna in the ultra-low temperature cold chain (-55 ℃ below) to ensure that the freshness and nutrition of tuna for up to two years. Ultra-low temperature cold chain is tuna from the capture to the processing into finished products, storage and transportation and other sectors, until the consumer before the table are required in ultra-low temperature conditions.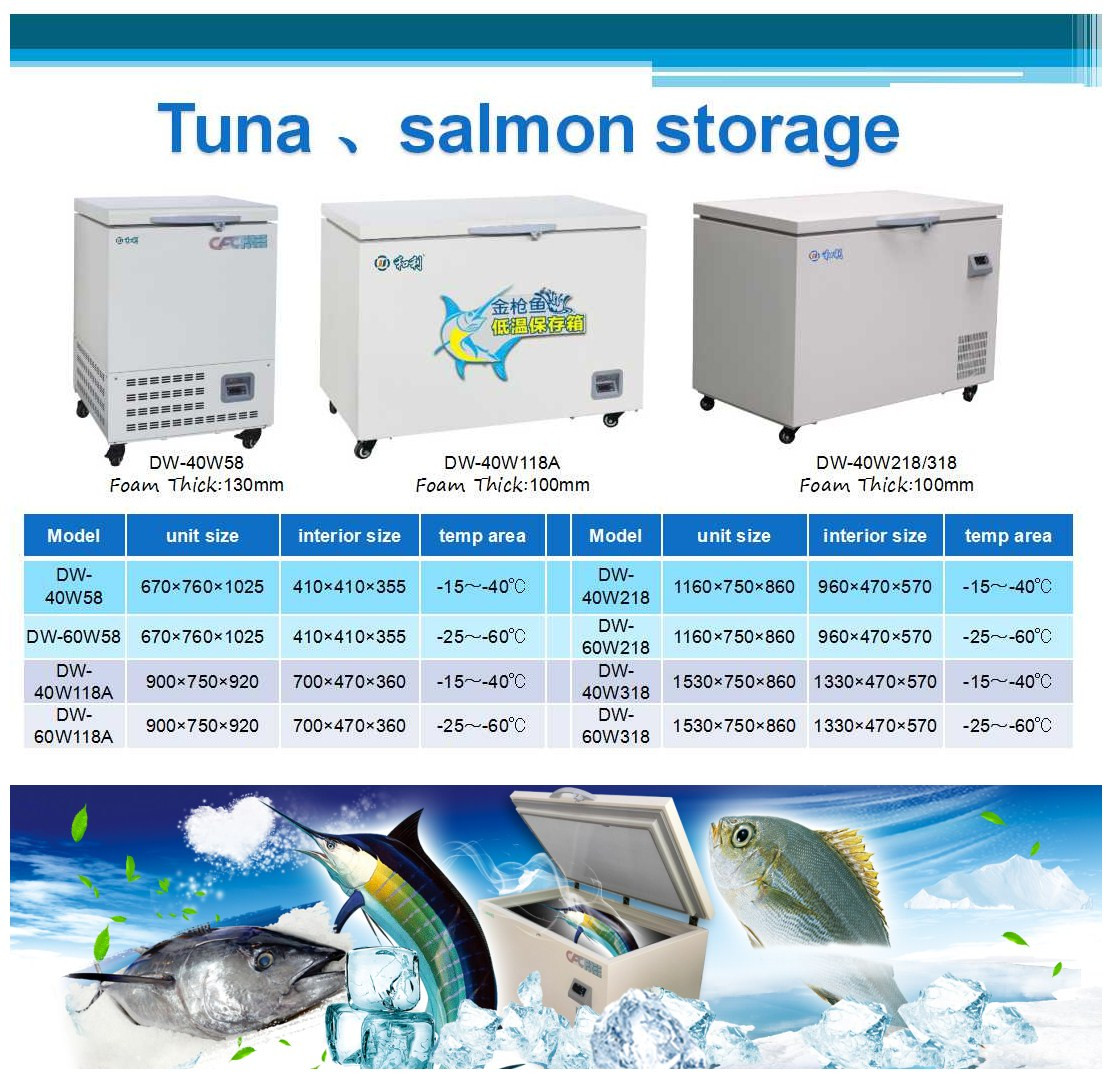 Zhejiang Heli -60 ℃ ultra-low temperature tuna storage box (tuna freezer, tuna freezer) for the tuna storage to provide a sound solution to the maximum extent possible to ensure that the composition of tuna is not destroyed, long-term retention of tuna inherent color, taste and nutrition.